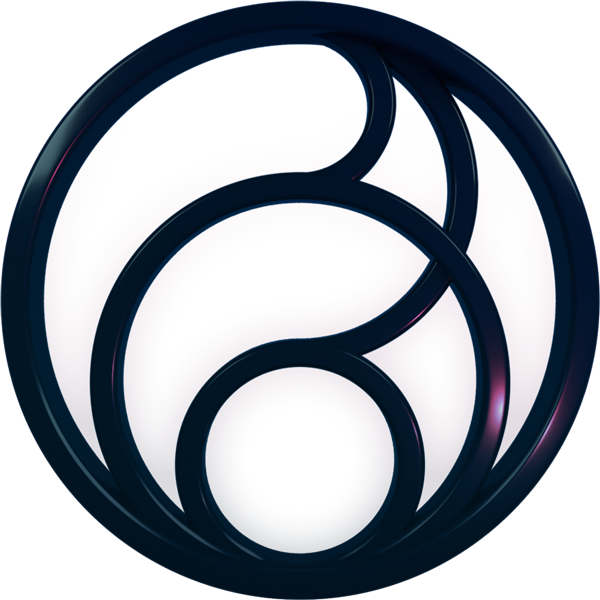 Welcome to Jumpgate AB's investor pages. The company's mentor is G&W Fondkommission
Please contact  ir@jumpgategames.se  with questions and inquiries.
Contact persons for IR-related questions:
Don Geyer and Håkan Mattsson
tel: +46705547333
For other questions, please send an email to  info@jumpgategames.se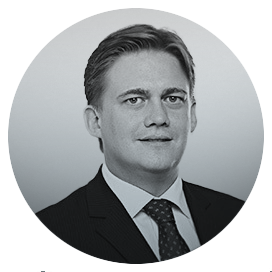 Viktor Modigh
Chairman of the Board
Number of shares: 4 268 181
Viktor is an Entrepreneur, Investor and Advisor with a broad set of skills including finance, mergers and acquisitions, business development and experience from the commercial and legal sides of a number of industries.
He's also an experienced negotiator and has a strong international financial network.
He holds a Master of Law from the University of Gothenburg.
 Other board assignments include the cloud-based film collaboration platform Klash, and the Norwegian private investment companies Minotaurus Energi AS and Urtiven AS.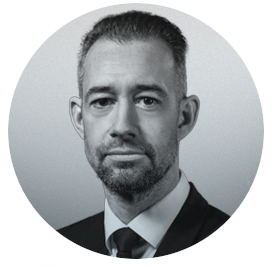 Martin Ekdal
Board member
Number of shares: 2 059 158

Martin is an entrepreneur with a large network of contacts in the gaming industry and has solid expertise in business development, marketing, and sales.
Founder of the software company Donya Labs AB in 2006 and held various positions there as CEO and sales manager until the company was bought by Microsoft (MSFT) in 2017.
Master of Philosophy from Linköping University with a focus on Business Administration and Business Law.
Owner of Martin Ekdal Invest.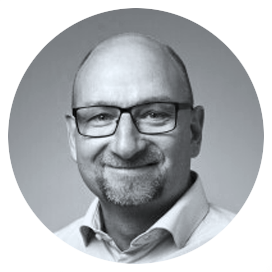 Andras Vajlok
Board member
Number of shares: 20 295 862
Född: 1971.
Andras har en kandidatexamen från Handelshögskolan vid Göteborgs Universitet.
Han är en oberoende investerare och rådgivare till nordiska bolag inom spel och annan digital verksamhet. Han var tidigare CFO på Paradox Interactive med ansvar för Finance, Legal och Investor Relations samt ansvarig för Paradox Interactives börsnotering 2016.
Andras har även internationell erfarenhet som projektansvarig inom IT och som affärsutvecklare samt erfarenhet från NASDAQ OMX Nordic. Andras är styrelseledamot i Paradox Interactive, Unibap, Aldeon, Gifted och Besedo.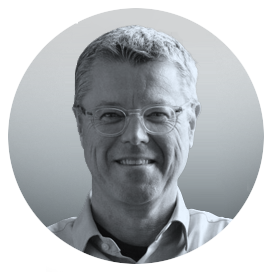 Markus Windelen
Board member


Född 1961.
Markus har en masterexamen från universitetet i Bonn. Han är en oberoende spelindustriexpert, strategisk rådgivare för och investerare i europeiska spelbolag.
Markus var tidigare partner i Nordisk Games (Egmont) med ansvar för att identifiera nya investeringsmöjligheter, leda M&A-processer, strukturera arbetet med de nya portföljbolagen efter investering, och som styrelseledamot i respektive bolag rådgiva ledningen om strategi, struktur och arbetsprocesser.
Före arbetet med Nordisk Games arbetade Markus i spelbranschen i Tyskland, Frankrike och Australien med ledande roller i bolag som Atari (Bandai Namco), Gameforge och Six Foot. Markus är en styrelseledamot i Multiscription.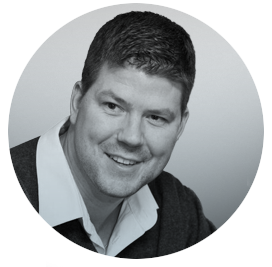 Marcus Jacobs
Board Member
Number of shares: 9 880 572
Marcus is a Stockholm-based industry veteran and investor, serving as Chief Commercial Officer at Embark Studios.
He was a member of the executive management team at King Digital  2012-2019, where he was responsible for the Candy Crush studio, among other things.
Highlights from the period include the growth from 100 to 2,000 people, the listing in 2014 and the acquisition of King from ActivisionBlizzard for USD 6 billion in 2016.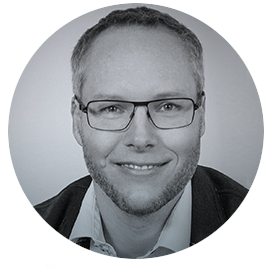 Harald Riegler
CEO
Chief Executive Officer
Harald is an entrepreneur and consultant in the gaming industry, who lives in Vienna, Austria.
He grew up in Austria with a Swedish mother and speaks Swedish.
Harald was a co-founder and CEO of the game development company Purple Lamp Studios, which was acquired by Embracer Group, and a co-founder of Belgian Neopica, which was acquired by Nacon Games.
In addition, he was CEO and founder of Austria's largest gaming studio Sproing for over 15 years, as well as a partner in the newly launched German business platform for the gaming industry Gamesindustry.network.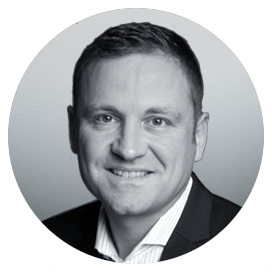 Florian Bohn
COO/CFO
Chief  Operating Officer
Chief Financial Officer
Florian is a Munich-based entrepreneur with a broad and strong background building organisations. He joined Jumpgate as its COO/CFO.
Before joining Jumpgate, Florian served for several years as the CEO of Travian Games, a major German online games firm (100+ Employees, creator of the now classic browser game "Travian" and many others). In additional career stations, he recently worked as finance director, overseeing around 500M€ in assets, and turned around a facility business with hundreds of employees.
Before, he had also successfully managed a startup incubator in the IT environment.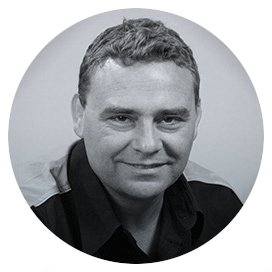 Don Geyer
CBDO
Chief Business Development Officer
Don Geyer has more than 30 years of experience in leading projects and organizations, including from 3 to 300 people.
He has led digital projects from the concept stage to publishing and international distribution and has produced games, simulations, and 3D visualizations with international partners.
He has an extensive international network in the gaming industry and is a frequent speaker at international conferences such as GDC, China Joy and E3.
Don has worked with the acquisition process from a global perspective for the international market with a focus on growth potential.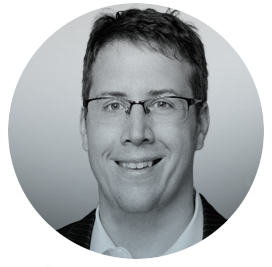 Patrick Streppel
CPO
Chief  Publishing Officer
Patrick is a serial entrepreneur and executive with more than 15 years of experience in the games industry.
 As Member of the Executive Board of gamigo AG Patrick was responsible for Business Development, Product Management, Production and Marketing. Patrick was hands-on with some of the most successful F2P MMOs in Europe.
 Patrick led for nearly three years the business development department of Gameforge AG, one of the largest European online game publishers.
 In 2015 Patrick founded gameXcite GmbH – now a Jumpgate subsidiary.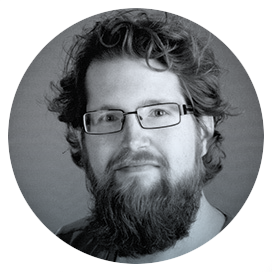 Håkan Mattsson
CTO
Chief  Technical Officer
Håkan Mattsson has been a producer, manager and on the board for a number of projects over the past ten years.
These include commercial PC products and mobile products as well as 3D visualization and simulation projects in Nanjing, China.
He has also been a lecturer at Uppsala University for more than eight years, where he has handled hundreds of student game projects.
Håkan has a degree in game programming from Uppsala University and an expert degree in mobile development from the Chinese province of Jiangsu.
Corporate Governance
Jumpgate AB ("the Company") is a Swedish public limited company subject to Swedish law. The company's governance is based on Swedish legislation, primarily the Swedish Companies Act (SFS 2005: 551) and other relevant rules and guidelines. As the Company is not listed on a regulated marketplace, the company is not covered by the Swedish Code of Corporate Governance.
Articles Of Association
The company's most recently adopted articles of association can be downloaded
Auditors
Anton Spinnars and Per-Olov Strand, Certified Auditor, Finnhammars Revisionsbyrå.
Marcus Jönsson Vallas, Deputy Auditor, Finnhammars Revisionsbyrå.
Listing
Jumpgate AB shares have been traded since 16 September 2016 on NGM Nordic SME Sweden under the short name GATE SME and with ISIN code SE0008435044. As of July 31, 2023, the company have approximately 2,100 shareholders
Extraordinary General Meeting 10 May, 2023
Previous General Meetings
Annual General Meeting 21 June, 2022
Extraordinary General Meeting 17 December, 2021
Extraordinary General Meeting 25 Feb, 2021
Extraordinary General Meeting 18 May, 2020
Annual General Meeting 28 June, 2019
Previous General Meetings
| | |
| --- | --- |
| Delårsrapport januari – mars 2023 (Q1 2023) | 2023-05-10 |
| Delårsrapport januari – juni 2023 (Q2 2023) | 2023-08-30 |
| Delårsrapport januari – september 2023 (Q3 2023) | 2023-11-16 |
| Bokslutskommuniké januari – december 2023 (Q4 2023) | 2024-02-22 |
The company has approximately 2,100 shareholders. The largest owners in the Company as of 2023-07-31 and according to the latest known
conditions are shown in the table below.
| | | |
| --- | --- | --- |
| Aktieägare  | Antal aktier | Andel (%) |
| Avanza Pension | 45 292 492 | 9,58% |
| Clearstream Banking S.A | 30 856 786 | 6,53% |
| Infundo AB | 24 109 090 | 5,10% |
| Andras Vajlok (privat & via KF) | 20 295 862 | 4,29% |
| Kirk Lenke | 20 099 285 | 4,25% |
| Jimmy Jönsson | 16 807 430 | 3,56% |
| F1 Funds AS | 14 971 176 | 3,17% |
| Nordnet Livsforsikring AS | 14 268 948 | 3,02% |
| Stefan Wennergren | 12 625 000 | 2,67% |
| Minotaurus Energi AS | 10 930 464 | 2,31% |
| Urtiven AS | 10 050 000 | 2,13% |
| Harald Riegler | 9 934 996 | 2,10% |
| Marcus Jacobs | 9 880 572 | 2,09% |
| ATO Consulting GmbH | 8 471 590 | 1,79% |
| Claes Håkansson | 7 845 731 | 1,66% |
| Wilhelm Risberg | 7 764 782 | 1,64% |
| Ballista AS | 7 035 444 | 1,49% |
| Nordnet Pensionsförsäkring AB | 6 866 666 | 1,45% |
| Thomas Friedmann | 6 558 611 | 1,39% |
| Thomas Häuser | 6 558 611 | 1,39% |
| Thorsten Kneisel | 6 558 611 | 1,39% |
| Övriga cirka 2 100 aktieägare | 174 805 886 | 36,99% |
| Summa: | 472 588 033 | 100% |
Articles Of Association For Jumpgate AB
The company name of the limited liability company is Jumpgate AB. The company is public (publ).
The board of directors shall have its registered office in Gotland County, Gotland Municipality. A general meeting shall be held in Visby or Stockholm.
The limited liability company shall conduct the development, distribution and marketing of software and media production in IT technology with a focus on entertainment and related activities. Furthermore, the Company shall own and manage movable and immovable property and conduct other activities compatible there. The company shall also own and manage shares or units in companies with similar operations.
The share capital should not be less than SEK 1,500,000 and not be more than SEK 6,000,000.
The number of shares should not be less than 54,400,000 shares and not be more than 217,600,000 shares.
The Board of Directors shall consist of no less than three members and no more than six board members with a maximum of two deputies. The members of the Board of Directors and any deputies are elected each year at an Annual General Meeting for the period until the end of the next Annual General Meeting.
1-2 auditors, with or without deputies, or a registered accounting firm, are appointed to audit the company's annual accounts and accounts, as well as the administration of the Board of Directors and the CEO.
8. Convening of a general meeting
Notice of a general meeting shall be made by announcement in the Official Swedish Gazette and by posting on the company's website. At the time of the notice, an announcement will be in Dagens Industri. Notice of a general meeting shall be made within the time specified in the Swedish Companies Act in force at any given time.
9. Attendance at general meetings
A shareholder that wishes to participate in a general meeting must be recorded in a printout or other transcript of the share ledger as of the date as set out in the Swedish Companies Act, and notify the company of his/her, and any advisors (no more than two), intention to attend the meeting no later than on the date stated in the notice of the meeting. Such a date may not be a Sunday, other public holiday, Saturday, Midsummer Eve, Christmas Eve or New Year's Eve and may not occur earlier than the fifth weekday prior to the general meeting.
10. Reconciliation reservation
The company's shares shall be registered in a record register in accordance with the Securities Markets Act (1998: 1479) on CSDs and the accounting of financial instruments.
11. Matters at the Annual General Meeting
The following matters shall be dealt with at the Annual General Meeting.
1. Opening of the meeting.
2. Election of chairman of the meeting
3. Preparation and approval of the voting list.
4. Election of one or more persons to certify the minutes.
5. Examination of whether the meeting has been properly convened.
6. Approval of the agenda.
7. Presentation of the annual report and the auditors' report and the group annual report and the group auditor's report.
8. Resolutions regarding:
a) adoption of income statement and balance sheet and the group income statement and the group balance sheet,
b) decision regarding the profit or loss of the company in accordance with the adopted balance sheet,
c) discharge from liability of the board of directors and the managing director.
9. Determination of the number of directors and auditors.
10. Determination of fees to the board of directors and to the auditors.
11. Election of the board of directors and auditors.
12. Any other matter to be dealt with by the meeting according to the Swedish Companies Act (SFS 2005:551) or the articles of association.
The financial year of the limited liability company shall be 1 January to 31 December.